About hawaiian dream x'mas
hawaiian dream x'mas is a popular slot that can be played at Vera John Casino, Kazi Journey, Simple Casino, Inter Casino, Bit Casino etc.
Released by JapanTechnicalsGames, this is the Christmas version of the hawaiian dream.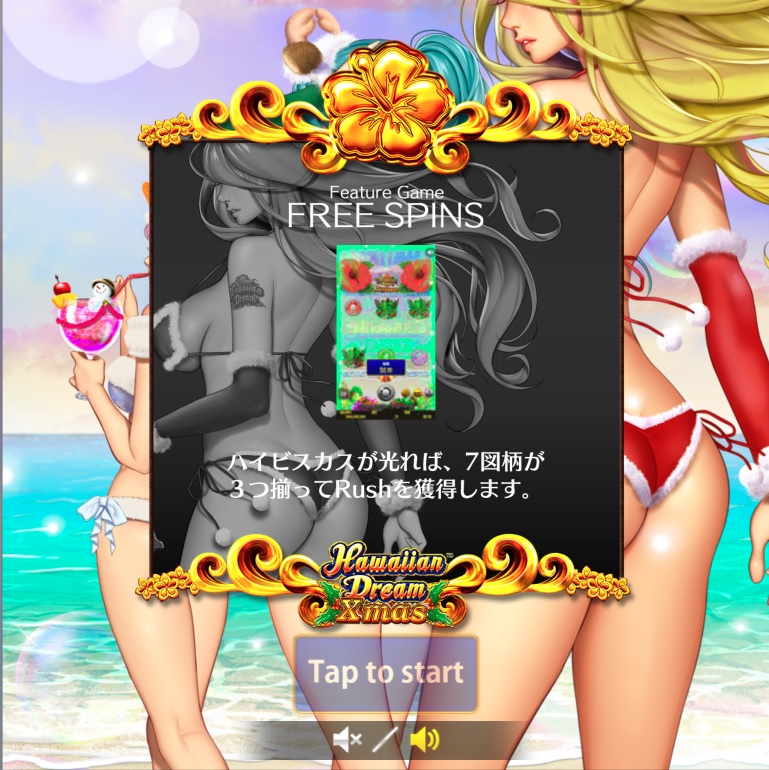 Gals that are indispensable to the regular version are wearing Christmas-specific swimwear.
In hawaiian dream x'mas, despite the everlasting summer island, snow falls and the steak statue symbol wears a Santa cap.
Of course, because it is a familiar slot game even in Vera John etc., it is an excellent game specification.
Especially in hawaiian dream x'mas, the performance of Ren-chan has been improved.
The feature of Hawaiian dream x'mas, a slot game familiar to Vera John, is "Max Hibiscus Rush 91%."
The regular version of the dedicated mobile slot was divided into red 7 and blue 7.
Because hawaiian dream x'mas is unified, the umami after winning the bonus is different from the umami.
You can even upgrade from Hibiscus Rush to Ultimate Lash.
It is the same as the regular version of the mobile slot, 3 times 3 grids, and it also has a rush, free spin, sunset bonus function and so on.
It is a slot game that excites users with outstanding retreat performance and winter Hawaii.
How to play hawaiian dream x'mas on your smartphone
Hawaiian dream x'mas is a standard 3×3 type slot that can be played at Vera John Casino.
Then, in the normal playing method, three symbols are arranged in three rows and diagonally.
Since there are few paylines, there is no specification of the number, but you can change the amount of one spin. There are 8 levels from 0.20 to 200. If it is low, you can enjoy it for a long time even if you have a small hand, and if it is high, the distribution will be large.
Vera John Casino also supports smartphone play, so there is no problem with vertical holding except for special effects.
In hawaiian dream x'mas, you can go to various bonus stages called fortune games.
There are also two types of free spins. The key is the seven symbols, red and gold.
Gold is a higher grade and is a long female character with a symbol length.
It will continue as long as you keep it aligned, and after that it will transition to a red free spin. Even in red, 7 symbols are easy to align, and long continuation can be expected.
And fortune games that are not free spins occur at normal times, and you can select various opportunities with roulette such as dividends and entering free spins.
Normally, paying for dividends is enough, but for some people you want to win big.
In such a case, automatic spin is suitable. You can make detailed stop specifications such as the number of times, the amount, and which Fortune game you win if you stop.
In the hawaiian dream x'mas strategy, adjusting the bet amount is the key to victory
hawaiian dream x'mas is a new model that is a successor to the previous Hawaiian Dream.
The previous work is shaped like a summer, but in this work, Christmas is imaged because it was released before Christmas.
The 3×3 reel arrangement and 5 paylines are as simple as the old game and popular in Verajon, occupying a stable position.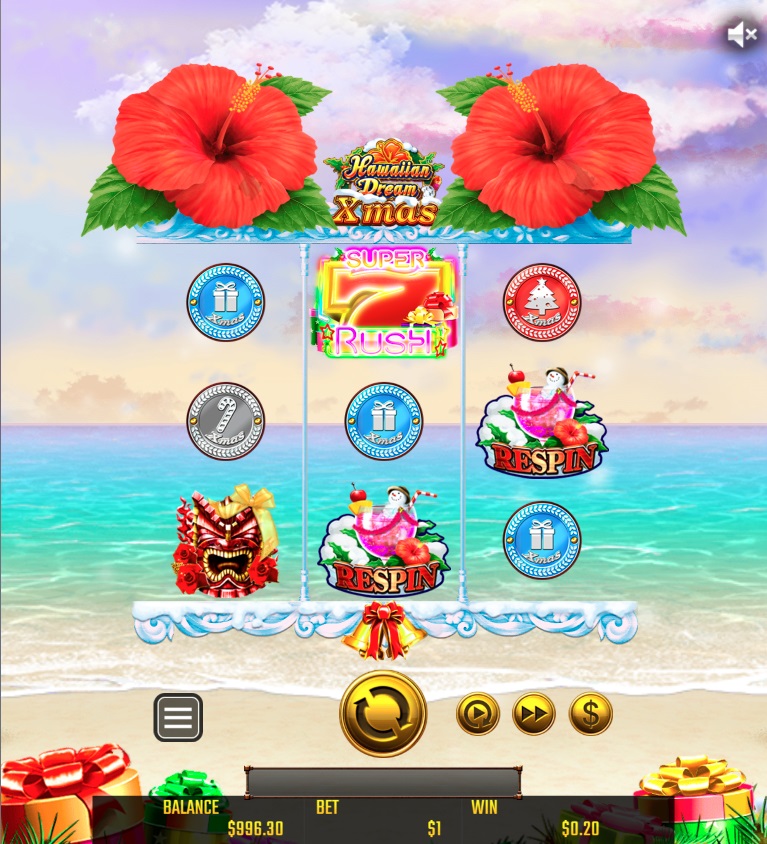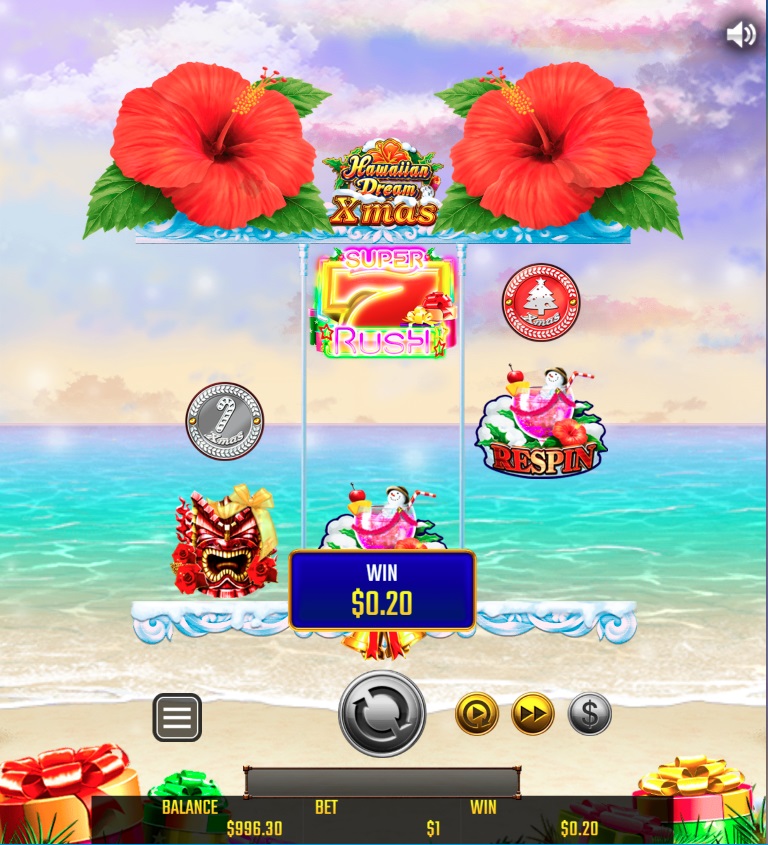 However, the chance to enter the bonus mode is four or more re-spins, but in hawaiian dream x'mas, the continuous rate of the sunset bonus is 91% at MAX, so there is a point that the extended holiday performance is improved.
However, there is a point that the initial hit probability is slightly lower than the previous work, and this lowered model improves the continuation rate at the time of bonus.
The first hit probability is 1 / 99.6, and the appearance probability of the sunset bonus is 1 / 499.5.
Regarding the sunset bonus, since the old work was 1/296, the probability situation is more severe than that.
Although you can play hawaiian dream x'mas even at Vera John Casino, which handles abundant slot models, the strategy is also to thoroughly manage the funds until aiming for a bonus.
Predicting the timing, such as how much to bet before entering the bonus and which line to aim for, can easily lead to victory.
Now that you can expect a lot of villas at the time of bonus, once you enter it, you can increase the number of balls, and you will get a chance to earn a prize.
Play hawaiian dream x'mas